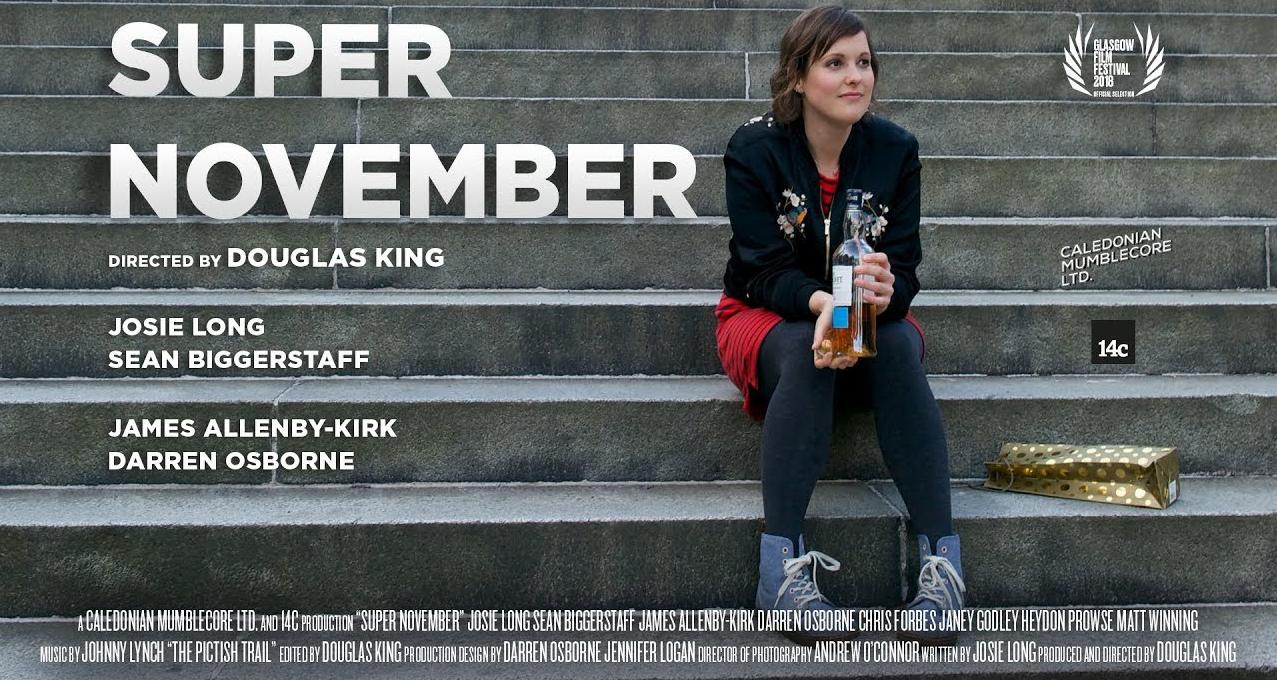 Josie Long's first feature film, Super November, is to receive its world premiere at the Glasgow Film Festival in March.
The movie is described as both a 'mumblecore romantic comedy and Orwellian dystopia'.
Long wrote the screenplay and plays a Clydebank librarian who meets the love of her life, played by Sean Biggerstaff, just as Western civilization crumbles.
Director Douglas King, who made the film for just £4,000, told Scottish magazine The Skinny that the timing of a movie set in a bleak future couldn't be more relevant.
'When we finished shooting the first half, the very next day was Brexit. We finished the second half the day Trump was elected,' he said. 'Some of the content in the film feels scarily not as far-fetched as it did when we started it
Long and King previously collaborated on the short films Let's Go Swimming and Romance and Adventure – both of which were also set in Glasgow.
Super November will have its world premiere at the Glasgow Film Theatre on March 3, at 8.45pm, with an additional screening the following lunchtime.
Glasgow Film Festival will be announcing its full line-up tonight and tickets go on sale on Monday.