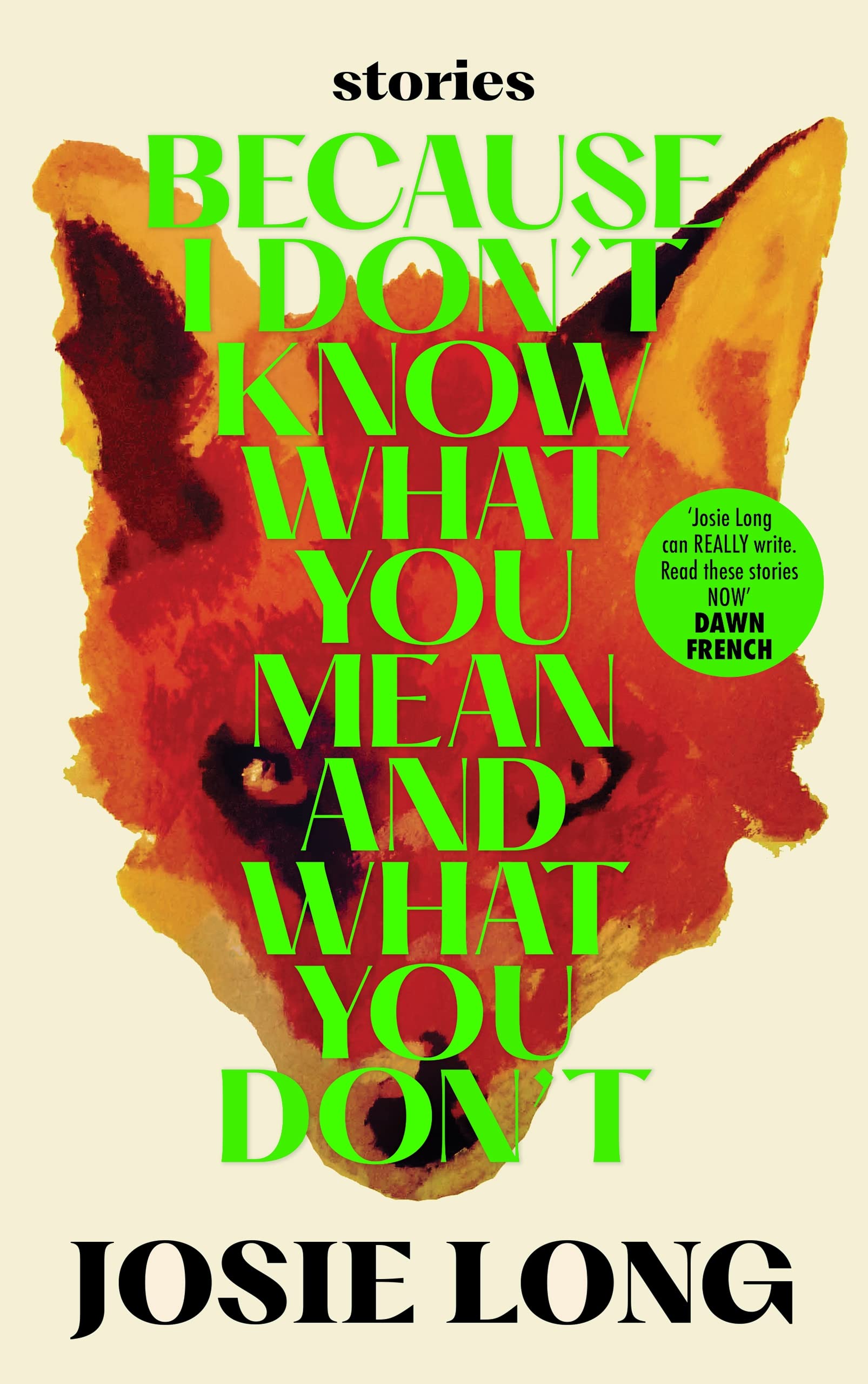 Hi,
I hope you're doing well in our ridiculous and hard-going little country!
I'm sending you this newsletter because I've written a short story collection and I am incredibly excited to say that it's coming out next month. I would love it if you would consider it. I'm proud of the stories and if you like my stand-up, I think you will be into them.
"Powerful, brutal, and full of grace, Josie Long's debut is something to savor. Long's characters are desperate and in deep, deep trouble, dealing with everything from social alienation to a full on apocalypse. But her humor and empathy miraculously steers us towards triumph and redemption. I loved it." SIMON RICH
Because I Don't Know What You Mean and What You Don't is a frank and funny collection of stories.
What are they about?
They're about this kind of thing:
Three teenagers believe they are witches.
A woman defaces a local billboard.
A bored landlord tries to influence his son's best friend.
A cul-de-sac WhatsApp group discusses eggs at length.
A heavily pregnant woman finds a way to time travel and a girl discovers joy on a stolen bicycle . . .
'Josie's stories are tender, devastating and hilarious, often all at the same time. Opening up this book is like skinny-dipping in the brain of a genius – I never wanted to come up for air.' SOPHIE DUKER
It comes out on the 25 May and if you want to pre-order a copy that has been signed and personally dedicated for you, head to the website for Portobello Books. Or you can pre-order a signed copy at Waterstones! Or just a regular copy from any bookshop you like!
'Josie Long is my favourite comedian and when reading these stories, all the cynicism I've acquired gets replaced by the enthusiasm I felt the first time I saw her live' JAMES ACASTER
I'm also going to be on a book tour around the publication date, with some other brilliant writers in conversation about the book. have a look at my gigs page, or linktr.ee/josietour for the details.
Here are some wonderful creative people who have read the stories:
'Josie Long can REALLY write. Read these stories NOW!' DAWN FRENCH
'Her writing is miraculous. A dazzling debut' JOANNA LUMLEY
'I loved this short story collection. Funny, poignant, daft, and occasionally even hilariously cynical' FRANKIE BOYLE
'Josie's stories are like her comedy – beautifully observed, strange, good-hearted, unsettling and truly funny. Read them immediately' A. L. KENNEDY
'I knew this book would be funny and relatable. I didn't know it would also be angry, heartbreaking and knife-sharp. I love these stories.' KIRSTY LOGAN
'A scintillating read which dips and dives in the funniest of ways through the messiness of what it is to be alive. Josie's writing, just like her stand up, glitters with a joyful bemusement at the hilarity, sadness and peculiarity of being human.' ISY SUTTIE
Thanks for reading this!
I'm still out on tour with my show Re-Enchantment until the end of September too, if you fancy seeing my stand up!
There are always pay-what-you-can tickets at every venue too, so please make use of them if that's helpful,
Josie x