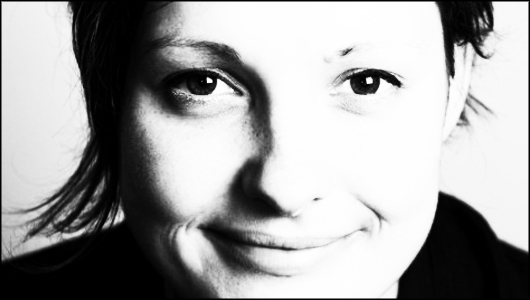 Josie Long, one of the biggest female names in comedy, brings her fifth solo show to the North East next week. Before hitting the stage in Swansea, Long spoke to Elliott Clarke, talking politics, performance, and profanities.
EC: Why did you disappear from comedy for a while after winning the 1999 BBC New Comedy Award – was there some great plan afoot that didn't involve performance?
JL: I was just too shy to book any gigs while I was at uni. When I was 17 I was a bit intimidated. I didn't have that much material and I wasn't ready to do anything with it.

I also really wanted to go to university, and I wanted to meet other writers my age. What was great about university was that you could do really stupid, experimental stuff and there was nobody judging you for it.
EC: With so many projects on the go, from solo shows, to collaborative
podcasts, TV appearances, and writing work, where do you feel most comfortable?

JL: I really love the fact that I get to do lots of different stuff. It's really good when you're a bit ADHD, which I can be at times.

My favourite thing is doing my own shows, because you can do a bit of everything. There's space to muck around and do a bit of improvising, and because you're writing it you can change as much as you want. I always leave space for it to be different every night.

What's nice with touring is that for the first 10 minutes I can come out, get to know the audience, and just muck around for a little bit. It's my dream that I'd be able to do a lot more improvising during the show, but I haven't yet worked out how.
EC: Do you think that's where this "Queen of Whimsy" title has come
from? And is it something than annoys you?
JL: It's silly really – someone who'd never seen me had to sum up my first show, so they maybe read one review and decided on a sentence to describe it. Then someone else who'd never seen it uses that sentence to describe me.

I realised that year that it doesn't matter whether reviews are really horrible or whether they're nice. I'm still going, and I'm still enjoying it. It's just nice to get reviewed at all – at least I'm the Queen of Whimsy, because I could be the Baron or something.

I find it amusing because I love to swear and stuff, and people don't usually use whimsy to mean flights of fancy – they use it to mean "cardigans".
EC: It's hard to reconcile the idea that your shows are whimsical
with the fact that they're so steeped in politics and, for example, feminist
ideals…
JL: I've always just written shows about what I'm passionate about and what I'm interested in, and I would say that they all just follow a broad theme, about me trying to improve myself.
EC: And what about the new show?
JL: The new show is about trying not to get too angry. I'm tormented by this anger that I didn't ask for, and I don't know what to do about it. I'm annoyed that the world isn't how I'd like it, and I wish that I could change it.
EC: How does that affect your performance, given that you're known
for being quite exuberant and positive onstage?
JL: I don't feel that it's that one-dimensional. I've always felt that I'm trying to explain things that I'm passionate about, and it's similar to that.

But I do say cunt a lot more in this show.
EC: Do you think that you feel so strongly about the cuts and about
things like arts centres shutting down because of the opportunities you've
had in the past?
JL: In terms of university, yes. I left university with £17k student debt, and that's basically nothing. If I'd have been from the same background now I'd have £80k of debt.

To me, that's a horrible crime against people who've got no money, it's taking away the whole notion that intellectual development is for everyone. I feel that on an ideological level they're so different to me.
If anything they anger me about things that don't affect me, but that affect other people. For example thinking about Disability Benefit which I've never received, and wouldn't need, I'm still furious because it's such a clear attack on vulnerable people.

It's been quite a gradual process of feeling like I had a good conscience and I cared about society as a whole, then the Conservatives came in and fired that up even more.
EC: I wanted to talk about the Alternative Reality Tour, how did it
come about and how did you put it together?
JL: I wanted to do more activism and I was wrestling with my anger. I write to this guy who's in prison and is a member of the Black Panther party, and he said you have to take all your anger and turn it into positive action. I wanted to do something that involved being creative and making comedy, but was explicitly political as well.
Also, I just wanted to have a bit of an adventure – so I came up with the idea that we could get a van and just do some shows as an anti-cuts thing, just give teenagers who don't have any youth centres a bit of a laugh, to show them that we don't think they're criminals and yobs.

I thought up the people I like the most and think are most fun, so Tom Parry, Grace Petrie, and a couple of people who helped set up UK Uncut.

These people are so positive, and they get so much done, and they're so warm and love humanity so much. It was so fun, and exciting, and unusual. The dream is to take it to places that people slag off, and that people are afraid of for some reason, and be like "we are all human beings living in the same country".

These places aren't shitholes, and if places genuinely are horrible, then shame on every one of use because we have a responsibility to one another! That needs to be changed.
EC: Is there anything you hoped to cover that I haven't asked?

JL: No, I'm glad you asked about the ART tour because that's the thing I'm most happy with and most proud of – we played to some amazing people. My favourite thing about the shows – whether it's ART or this current tour, is that people find it helpful to know they're not alone. I want to find some people who've been affected by the cuts, try to give them the strength to campaign against them.
EC: Have you got anything to plug (apart from your January 28th date
at The Star & Show)?
JL: I'm doing the tour, and then I'm doing the Pleasance One at Edinburgh [for the festival], which is the biggest venue I've ever played. We're actually doing the ART tour in April, and we will probably come to the North East.

I think the 28th date is sold out, actually, but I'm doing one at Eaglescliffe Waiting Room on the 29th and at Barnard Castle on the 30th – so I'm sort of doing a mini-North East tour at the end of January!