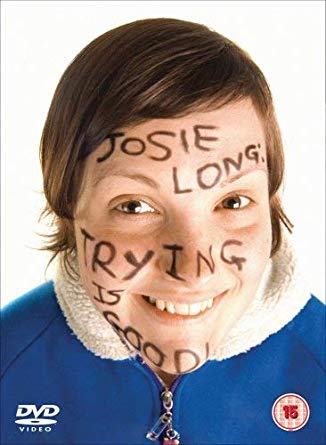 Josie's debut DVD with her award winning 2007/8 show.
In addition to the main feature this DVD has loads of features and extras include an hour long performance of her 2007 Edinburgh show 'Kindness and Exuberance' and an audio commentary by Josie herself.
The initial pressing included a limited edition that each contained a post card hand-crafted by Josie.
These copies can be identified by pink sticker on shrink-wrap if you can find one.