The Alternative Comedy Experience Series 1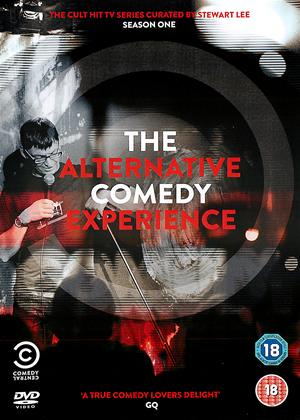 This 2 disc set contains all 12 episodes from season one which includes performances from TONY LAW, SIMON MUNNERY, ISY SUTTIE, DAVID O DOHERTY, PAUL FOOT, BOOTHBY GRAFFOE, PHIL NICHOL, ANDY ZALTZMAN, HENNING WEHN, JOSIE LONG, ELEANOR TIERNAN, DAVID KAY, BRIDGET CHRISTIE, STEPHEN CARLIN, PAUL SINHA, ALUN COCHRANE, SAM SIMMONS, ROBIN INCE, GLENN WOOL and MAEVE HIGGINS. This 2 disc DVD set will also include a couple of full length uncut performances and interviews along with a full colour souvenir brochure.
THE ALTERNATIVE COMEDY EXPERIENCE was filmed in front of real comedy club audiences at THE STAND COMEDY CLUB, EDINBURGH, faithfully capturing the unique atmosphere at one of the UKs favourite and longest established live comedy clubs. There are no reaction shot cutaways to laughing celebrities. Instead, a crowd comprised of four-eyed pseudo-intellectuals and unforgiving drunks, is close enough for the viewer at home to experience the sense of danger, and thrilling triumph that pervades real stand-up shows.