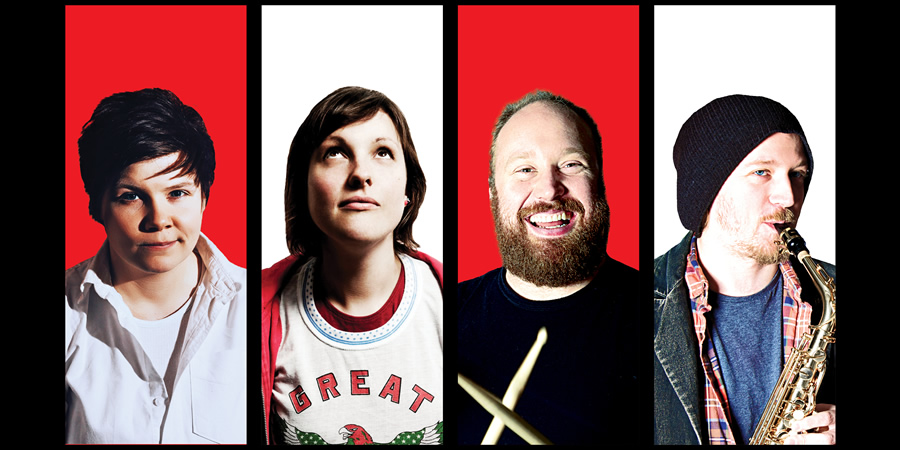 Hi,
It's been a year since the last time I sent a message to my mailing list, and that's because I have been busy having a baby!
It's been the most intense, wonderful, brutal experience and I can't wait to talk about it on stage. My baby is great, but she absolutely hates my comedy.
She says it's smiles and not laughs. If, however, you've missed seeing me do comedy you are in wonderful luck, I'm about to do all kinds of fun things and I would love you to come:
In March and April i'm out on a short tour with Jonny and the Baptists and Grace Petrie, we are reprising our "Lefty Scum" shows for 10 dates only. Come and see some talented musicians and also me.
I'm going to be taking my first new show to the Edinburgh fringe in FIVE years this summer, at the Stand. I will be there all month and announcing tickets really soon.
Then if you can bear the suspense, I'm going to be touring this time next year, all around the UK. Tickets for that are on sale soon too, so watch this space. I'll try to update this list more often so that people don't miss out.
There's a new series of Short Cuts on its way too, coming back to Radio 4 in the next couple of months, and as I gradually get more than two hours of consecutive sleep at a time, expect me to announce other new projects!
I hope you're having a good 2019 so far. If everything is feeling too anxious you can borrow what i have been thinking: It is not the actual end of the world, it's just the beginning of it for some babies so don't let the stress of everything bully you, we can look after each other!
Josie x
p.s. sorry for the earnest bit, i've been doing yoga with adriene.
Tuesday, 12th March 2019
– Lefty Scum Tour with Jonny & The Baptists & Grace Petrie – City Hall, Sheffield – TICKETS
Monday, 18th March 2019 – Lefty Scum Tour with Jonny & The Baptists & Grace Petrie – The Junction, Cambridge – TICKETS
Tuesday, 19th March 2019 – Lefty Scum Tour with Jonny & The Baptists & Grace Petrie – The Y Theatre, Leicester – TICKETS
Sunday, 24th March 2019 – Lefty Scum Tour with Jonny & The Baptists & Grace Petrie – The Stand, Newcastle – TICKETS
Monday, 25th March 2019 – Lefty Scum Tour with Jonny & The Baptists & Grace Petrie – KIng's Place, London – TICKETS
Wednesday, 27th March 2019 – Lefty Scum Tour with Jonny & The Baptists & Grace Petrie – The Wardrobe, Leeds – TICKETS
Friday, 29th March 2019 – Glasgow Festival Work-In-Progress – Vacant Space, Glasgow – TICKETS
Saturday, 30th March 2019 – Glasgow Festival Work-In-Progress – Vacant Space, Glasgow – TICKETS
Sunday, 31st March 2019 – Glasgow Festival Work-In-Progress – Vacant Space, Glasgow – TICKETS
---
April 2019
Saturday, 6th April 2019 – Lefty Scum Tour with Jonny & The Baptists & Grace Petrie – The Dukes, Lancaster – TICKETS
Monday, 8th April 2019 – Lefty Scum Tour with Jonny & The Baptists & Grace Petrie – The Phoenix, Exeter – TICKETS
Tuesday, 9th April 2019 – Lefty Scum Tour with Jonny & The Baptists & Grace Petrie – Anson Rooms, Bristol – TICKETS
Thursday, 11th April 2019 – Lefty Scum Tour with Jonny & The Baptists & Grace Petrie – Theatre Royal, Margate – TICKETS